Wild DIY Moto
November 02, 2009
I saw this moto in the parking lot of Menard's in Lansing the other day. Wacky! I don't know much about motorcycles. What's going on here? Anyone know? It's super-modified...but why?

Hey...I might've just figured something out. Is it built on the classic Yamaha 650 Special? That was my old bike! What a fave! They're really popular for modding...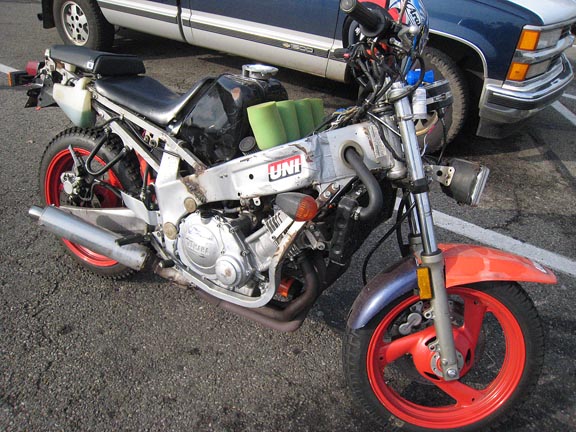 Whoa...a rockin' homebrew moto.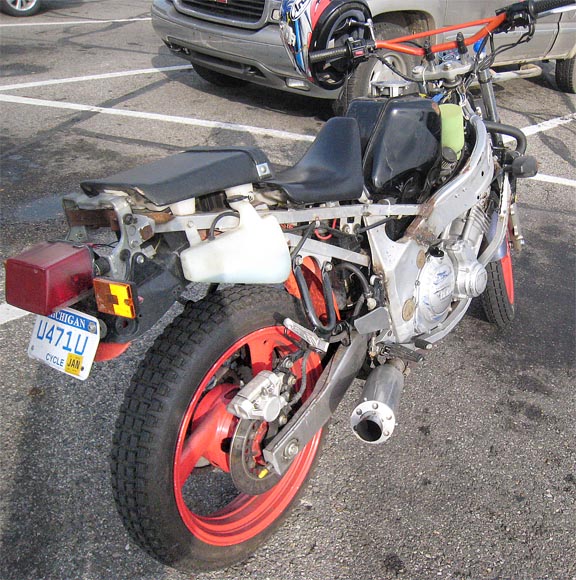 Rear tire has a nifty tread.
Related Articles & Good Stuff
Views From a Wider Range of OYB