The Chronicles of Jellyboy the Clown ...an eBook
May 11, 2008
Step right up and buy your Jellyboy eBook right here folks!

Jellyboy! The wildest clown on Planet Earth...performing for you in person!

He's a one-of-a-kind literary hero clown!

None other like him!

The ULA doesn't mess with knockoffs or wannabes. Here's Jellyboy-the real deal!

It's just $3 for a dandy 35-page story about the life'n'times of an urban clown. I bet you don't know clowns, do you. Well, now you can!

There's more action, partying and circus lore here than you can shake a stick at!

Step right up!

Click right here, folks!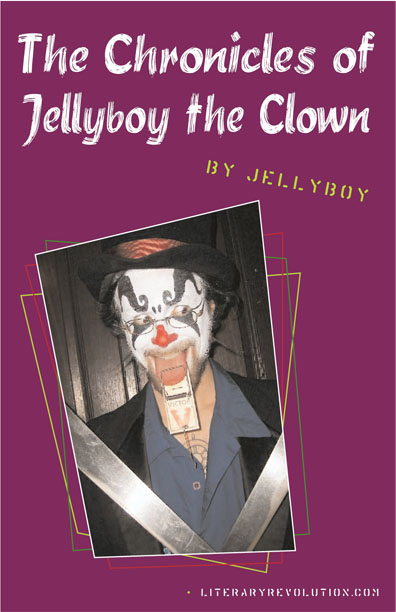 Front cover
Related Articles & Good Stuff
Views From a Wider Range of OYB