Exercising on a Train? ...Theraband!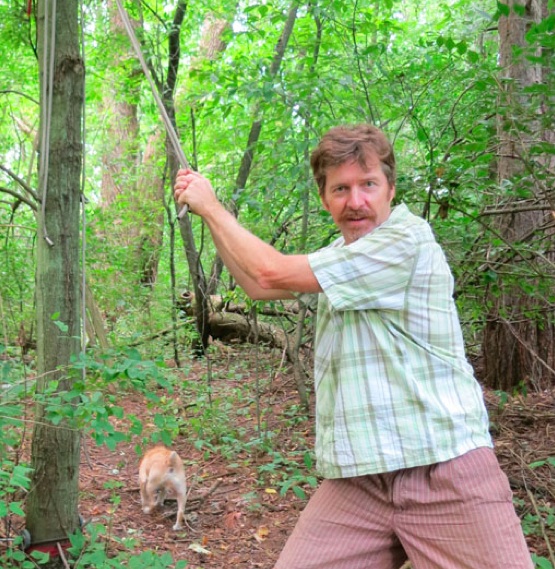 Our family has taken a couple long distance Amtrak trips in recent years.

(They're pricey but we use an Amtrak credit card for our gas and groceries and every 2 years we find we can book a round-trip adventure for our family of four for free. Apparently it's an $8k value.)

Whenever spending a day on a train I go stir-crazy. It's only natural. Nobody can sit very still for very long. You need to move. And work. Your whole body. Every day.

So, sure, I take a few walks of the whole train (and get busted for going too far, into unflagged offlimits staff cars, etc.). And I go up and down the doubledecker stairs. And I get out at every fresh air stop, which they try to have every couple hours, for a stroll. (They should put little playgrounds or parcourse set-ups next to the stations for a quick 5-min go-round!)

...It's not enough.

I gained 10 lbs on our recent adventure!

But I can't really bring a 25-lb barbell in my pull-behind luggage!

And I found that I couldn't do a pushup or dip anywhere. Ugh!

What's the solution? --> Next time I'll bring a 6-ft length of extra-strong grey/silver Theraband tubing. (Like the kind I sell!) And a 6" loop of 1" thin webbing.


From what I can tell, the best hope is if you have a sleeper. There's a coat-hook in each sleeping car. Hook the webbing-strap onto that and the tubing thru the strap. The hook is serrated so you can't put the tubing directly onto it. Then you can pull on the band! You can do a bunch of arm/shoulder actions. There might be another option where you can wrap a strap around a central bed-lever above and stand in your doorway and do poling motions and ab-crunches. If you also bring a little stick or a 6" 1x1" piece of wood you might be able to wedge the strap in your upper doorway jamb by sliding the door shut over it.

Maybe there's another option down in the open lower luggage breezeway area of a sleeper car. The luggage rack might have an upper hand-hold that you can loop your tube around then stand in an open area and pull on it. ...This might work if you don't have a sleeper.

You might get busted by your room attendant for these shinanigans but if you only do it when others aren't in their rooms, or if you make sure nobody is bothered, or that you're not stressing any train-part, then you might be able to sweet-talk them into allowing you to continue. A tip might not hurt, if they hesitate. (Or you can move to another sleeper car!)

The tubing is compact and only weighs a half-pound, say.

Another device might be an Exer-genie. I have one and it's pretty nifty. (1 lb.)

Quietness is key. I'm not sure which would be quieter, tho, a tube or genie.

Of course, once you get home then you'll need these tools anyway for daily honing of widely used body motions. It's always good to have a few lengths of stout Theraband around!

Here's the link to my further info and an ordering button for the strong silver Theraband tubing that I resell: outyourbackdoor.com/newarticle.php?id=1952#

blog comments powered by

Disqus