Holler Fest: SE MI's Only Farm Folk Fest, Aug 24-26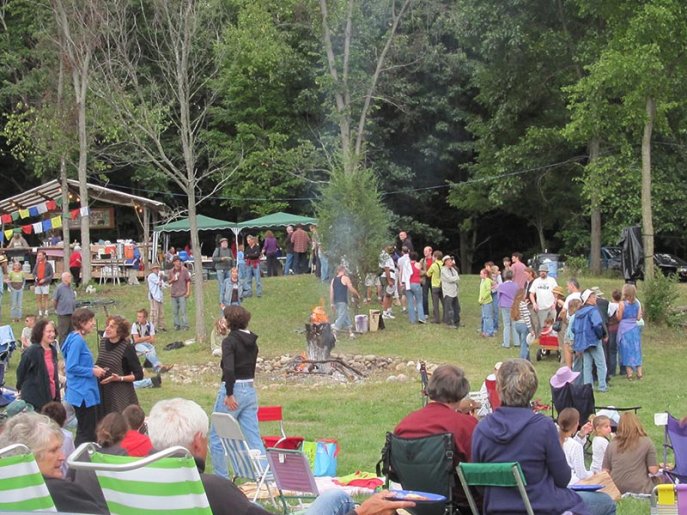 Rural and northwoods areas have quite a few folkfests steadily thru the summer. But SE Michigan has just the Holler Fest. If you live down here, check it out!

Also, sometimes it seems like folk fests emphasize out of towners, world music and exotic folk action. Which is great. Holler Fest is more of a gathering of local/regional players. They might be folks you know, who you've heard before. Even local buskers. The idea is a pow-wow. A good excuse to get together.


Indeed, I seem to have the most fun afterhours, after the official shows, when a bunch of the players in separate bands gather around bonfires and play together for a change, informally, into the wee hours. Heck, until you can't even see. The fire might die down but they keep going. It can be kinda funny. Playing in the dark.

Some acts, especially at big fests, might have one gig then they have to hit the road. Oh, I'm sure many folk fests have players who stay on and those who aren't even on the roster -- it's all about parking lot picking, campfire action. Holler Fest seems even more that way, at least to me. Not that I really know.

But it's not just music -- it's the food! The kitchen has center stage here. All the food is from the Frog Holler farm. And it is REALLY tasty.

Hey, I used to have lots of pics up here from this fest. Now I can't really find them. Hmm...
http://hollerfest.com/
blog comments powered by

Disqus