New Lines of Handy Outdoor Items!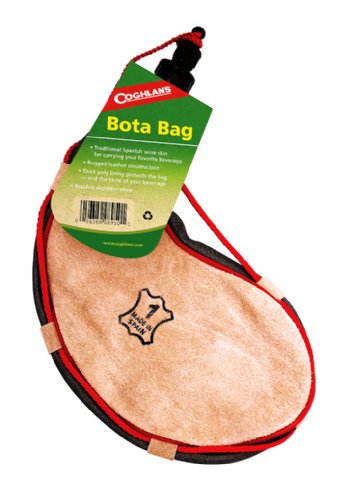 I'm starting to carry a couple new lines of handy outdoor items.

These things are must-have items. I kinda figure that if folks enjoy the OYB efforts and worldview that they might support the cause by buying some of these goodies here.

At first I'll stock them mostly at my eBay Store, but my goal is to get them all listed here at the website as well.

McNett makes seam-sealer and repair glue for outdoor gear, and a kind of duct-tape that holds forever. And water-purifiers via their Aquamira sub-brand. I'm stocking a few of their must-have goodies.

Coghlan's makes the world famous Bota Bag which I'll enjoy selling plus other famous must-haves like bio camp soap concentrate and a super-handy first-aid packet of goodies. Lots of other neat things, too: like a compact thrifty hammock and a compression sack for common size gear like a sleeping bag and some clothes.

I mean, YEAH! BRING BACK THE BOTA BAG!


This particular item represented a value from the 60's-70's that was: going XC skiing and having a picnic with your pals and enjoying a little chilled white wine from a bota along with cheese, crackers and smoked fish while out on the trail. While wearing knickers. As of the early 80's this approach got snickered at as the new thing called speed took over the ski-party and spit it out the back. Bota bag, how gauche. You need *hydration*, man! Then lycra and skating hit. Then fluoros. Then data workout uploads. A few wondered where the fun went. Ah... just use your memory or look through some old photos. ...There it is! Still there. Ready for the taking. BRING BACK THE BOTA BAG! (OK, I will!)

Then there's Fox Outdoor gear: they make a wide range of feature-rich packs and luggage at less than half the price of the top-line gear -- yet it still has all the bells'n'whistles. Sure, there's a place for the best, but for typical outdoor use, even of the gungho sort, the Fox quality level is great.

I'm also looking into Outdoor Research and Jandd.



blog comments powered by

Disqus