OYB Music Samples---click'n'play!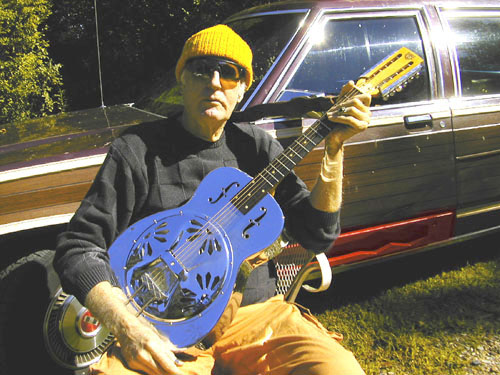 To hear Slim McElderry's "The Blue Sun" just click this sample.

To hear other samples, keep clicking...

Richard Dobson's "Roughneck Occupation" sample

Dobson's "Ballad of Robin Winter-Smith" sample

Dobson's "Turn in the Barrel" sample

Mac's "Blindman's Blues"
sample

Mac's "Ballad of Woody Guthrie"
sample

U.K.E.'s "My Lucky Charm" sample


Dread Clampitt's "Bayou Country" whole song

Dread's "Ridin High" whole song--cut from medley

John Bennett's "Rug Burn" vocal sample, supercool instrumental sample

C'mon, people, check out the tunes! We don't fool around here at OYB. This music is the real deal.

If you like em, whole CDs are available in the OYB Music section under the "Books'n'Stuff" menu-header to the left.

Or...if you don't like em, let me know what's wrong with them and why they're irrelevant to you, or bad, or whatever. Thanks!

blog comments powered by

Disqus