Small Boat Challenge, Ahoy!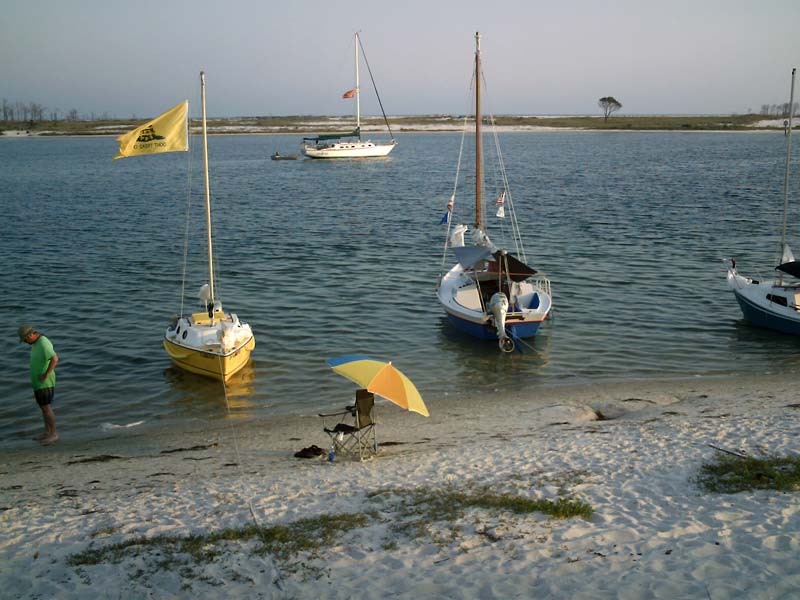 Why follow (only) big fancy sports when there's so much nifty smallworld action out there?

Introducing the Florida 120! --It's a more compact neighbor of the Texas 200.

As the homepage says it's a raid-type event, "not so much a race as a challenge for small boats."


That is, it's a good-time adventure for a wide range of small boats. Sure, some boaters will be pushing it and maybe even pushing the limits of what you can do in these boats. Others will be partying along the way. Or some blend of the two. Of course, this is like a lot of big boat races/events. The difference is that most anyone could do an event like this. Heck, the boats being used can be found at many garage sales even. Of course, a wide range are also being built new. If you're considering buying a boat then following some events like this to see what they use and how it goes can give you some dandy insights. The main point is that you don't need a big budget nor do you have to stretch your imagination to either do or follow this kind of boat action. There's a whole world of water adventure to do and follow that is at an everyday normal human scale. Yet it's still rich and has its own kind of action. So, check it out!

I've been hearing about these events more often lately. I just found out about the Florida 120 thanks to local small boat sailor, Robert Mosher, who is headed down to participate in a 16-foot Wayfarer sailboat.

They're going to have a SPOT Tracker on their boat.

Here are the specs, link and lowdown that he emailed to me:

"I will be sailing in the Western Panhandle of Florida and Alabama. We are sailing in a Wayfarer 16 in the company of a number of other small boats. We will have a Spot Tracker with us so you can follow our progress. I head down the 12th. On the 14th when we starting sailing we will turn the Spot Tracker on to auto mode and our location will be updated every 10 minutes, until we return to our starting point on the 17th or 18th.

To follow us go to the web page: tinyurl.com/q4t49o

The Web Page will become active once we turn on the Spot Tracker.

Have Fun,
Robert Mosher
http://www.texas200.com/florida120.htm
blog comments powered by

Disqus