Strike while the urban bike is hot...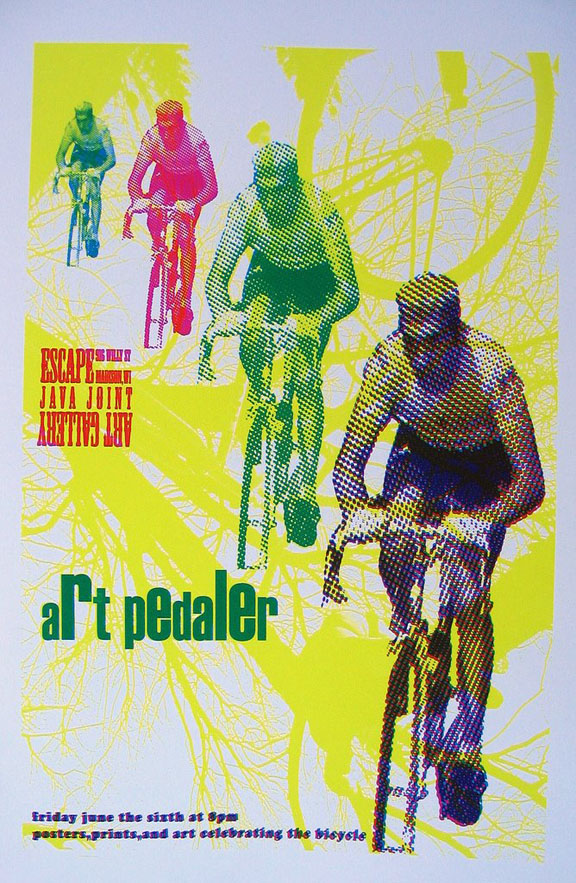 Bikes are really cool right now. Downtown. All good, as far as I can tell.

In the past couple years there's been a big push to show that bike blends with all tech. Urban bike culture is on the forefront of this push.

Tooting my own horn, OYB has been pushing the intersection of bike, style and everything else since, what, 1991. But mostly by myself, broke, with kids, and way out in the sticks---full-featured website notwithstanding... But, hey, we're all in this together, right? Every side of this thing has something to offer.

This recent push is youthful, but it's also diverse and inclusive---which is always good to see in a culture of any age-range. It's style but it's not segregation and I daresay it's onto something.

Is it something? It is!

A few years ago "Intersection" magazine stood up for the intersection of bikes, fashion and I forget what else. Boats? Bikes seem to have left it lately. It's now a style, prototype, and ubermoney mag. Ho-hum.

COG mag is on the scene: it's all about urban fixie bikes---about track and bike messengers. A huge profile on keirin racing in Japan. They had a Holga camera spread, too. Style points abound. www.cogmag.com.

As regards diversity, I note fixed has taken off but there isn't much overall bike culture out there yet---in print we have VeloVision UK---which is great but I wish for more. So it's nice to see that the HK Fixed blog (linked to here) includes plenty of interesting citybikes and roadbikes---an "OT" label on the post is all it takes to make it fair game, right? (Now, that wasn't hard and no one got hurt.) They know it's a big world and we're all in it together, focus area or not.


The overall news all this bike culture is telling us is: "Hey, fun, fashion, electro, music, car, city---bike is here to join you and here to stay!"

While I'm at it, I'll give a shout out again to the glamor side of bikes and a blog that I featured last year: copenhagengirlsonbikes.blogspot.com. ...They don't even have to try. Natural works best, after all!

But here's a funny one: an OFFROAD fixed gear site had been going strong over the past 10 years, but a couple years ago, just as fixies really caught on, they got tired and pulled the plug. They still update stuff from time to time and it's still the best offroad fixed site: www.63xc.com. So I guess not everyone is here to stay. But that's fine, too. Fashion is fickle. People get tired. But I think stylebike will endure. Coz bikes look good. They connect. It works.

Of course, fashion also has a dark side. It brings out the snark. OK, sure, step two of fashion is also its essence: see something cool then COPY it. This leaves an opening for the snarks: "But copying isn't creative," they whine. Neah---that's just the westerner, the lawyer within speaking. I repeat: there is nothing new under the sun. Anyway, bad ideas do sneak in with the good in any culture. And there are good snarks as well as bad ones. Fashion police. Here's the bike police: bikesnobnyc.blogspot.com.

Here's a cover of COG mag:





PICS from the HK Fixed blog:







http://hkfixed.blogspot.com/
blog comments powered by

Disqus