SwampThingCX: Cyclocross in Lansing! --Sept. 23 (this Sunday!)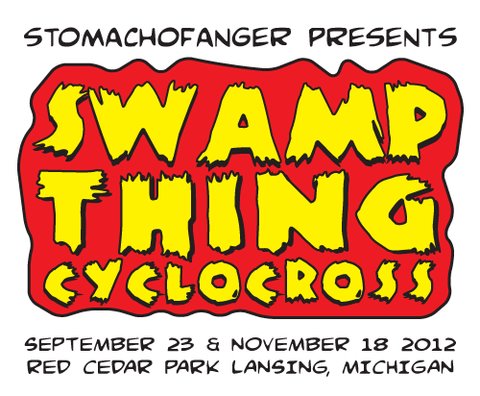 More cowbell! It's fun to do and fun to watch. See the racers go round and round in the mud and get off their bikes and clear the hurdles then get back on. Watch them pace themselves then set up for the pass. Who can take the smoother line thru the tricky off-camber corners?

Located at the old golf course just south of Frandor in East Lansing, MI.

Any bike with some traction in its tread will work for this event. It's not hilly, just tricky.


The lower level events start at 12noon. Last race is the singlespeed event at 3pm. (Hmmm, why a separate start? Maybe that's just how it's done. I'd think most SS riders could go as good as geared on this course -- or any course.)

It's actually a real bike race, going toward points in some series. You need a license and there are a bunch of classes starting over a couple hours. Most events seem to be about 40 minutes long. The race costs $25, but if you're not a licensed racer already it's $10 more for a one-day license that goes to the national org.
http://swampthingcx.com
blog comments powered by

Disqus