"Tales of Beatnik Glory": Blast from the 60's plus Heritage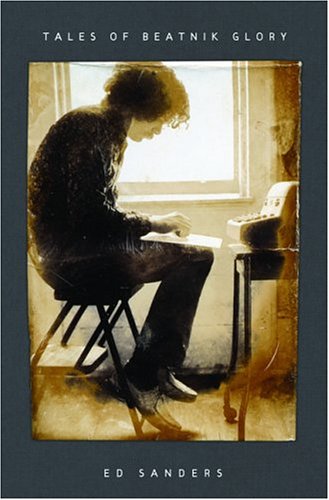 "Tales of Beatnik Glory" is a super book for anyone who missed the 60's or wants to relive them, with an emphasis on the East Village of NYC.

Click on the pic and order a cheap Kindle edition. Hard to believe the paper has gone outta print already, but copies are also usually available at the same link.

The Tales are written by Ed Sanders, one of our ultimate American heroes: a rock star, poet, bookstore owner, writer, reporter, historian and present-day small town mediator. The multi-faceted never-quit wild person is a key American type.


One of the best features of it all is its connection to the past in the form of an old woman activist who keeps making appearances and who tells the others what their neighborhood fight was like way back when. I truly love that character. Connections of young to old -- and awareness that they rocked as hard as humanly possible (and then some) -- are priceless -- and art can help us with this.

If you order anything by "clicking the pic" or thru this link, OYB gets a healthy percent, being an Amazon Associate:

http://www.amazon.com/Tales-Beatnik-Glory-Ed-Sanders-ebook/dp/B003WUXS1S/jeffpottersoutyo
http://www.amazon.com/Tales-Beatnik-Glory-Ed-Sanders-ebook/dp/B003WUXS1S/jeffpottersoutyo
blog comments powered by

Disqus