"Velo": photo book of bike culture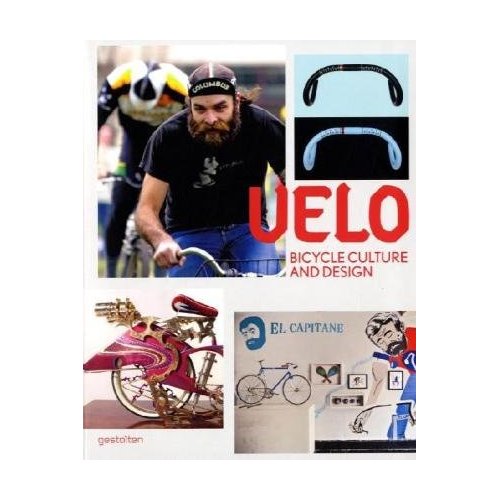 A German coffee-table type of book of bike culture just hit these shores. 235 pages of high-end photography covering the whole scope of world bike culture. 8" x 10" format. Thick paper, sewn soft binding.

It's a whirlwind tour, running back'n'forth among everything bike. There's no overt organization, just color, life and bikes.

The captions are good, helpful and extensive -- sometimes like mini-articles.

Art takes first place here, followed by innovation. Then everyday biking among all sorts of cultures. All kinds of racing shows up as well -- usually as seen in a different light.

Everything and everybody is here in glorious detail.

How to organize such a scene? You don't! Just roll with it.


Really, it's a feast. I don't even think I should bother with many details here. You're covered. Don't worry. But here goes with a minor dose:

fixies -- high end, low end; constructeur bikes -- up close and also in action; nice luggage; sweet old bike shops; mechanics; bike sculpture; fashion; utility; lighting; Chinese flatbed trikes; folders; recumbents; tallbikes; a tallbike circus; trailers and trailer shelters; urban art lowriders; electric, wood, bamboo, motor-assist; family; paintings; Tour de France (in a grid of a dozen separate sweaty TT faces all lit by an alienizing flash); builders; vendors; stunts; cartoons

Nuff?

[When you order this book (or anything else) by clicking on this link you'll go to Amazon and they'll give a cut of the proceeds to OYB. Thanks! --JP]
http://www.amazon.com/Velo-Bicycle-Culture-R-Klanten/dp/3899552849/jeffpottersoutyoA/
blog comments powered by

Disqus