Wayfarer: sweet small boat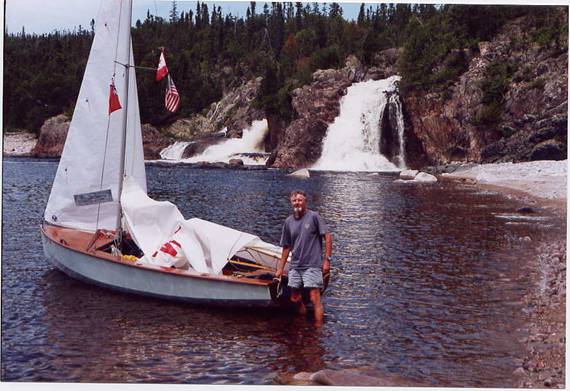 I keep thinking I already have a story up here about these boats, but I searched and didn't find anything really. They are featured in the "cool sailboat" youtube video series I put up recently, but otherwise, nada.

I've enjoyed studying this breed of daysailor for a few years now.


It's a very versatile 16-footer that's been being built for decades. You can use it for weeklong camp-cruising even. You can row it. People do all sorts of adventures with them. The Wayfarer hero is Frank Dye---he sailed across some major UK open water passages in his and went on other big jumps with a friend. (I showed part of his movie in that youtube series.)

In the link featured here, I find the most fun reading in the Cruising section. A guy named Dick Harrington cruises all over in his, with his pals---and many trips are in Michigan and the Great Lakes. I think he might be the son of an older guy who first encouraged me in cycling---the elderly Bob Harrington of Lansing biked and was in the rowing club and did small boats, too, I recall.

These boats are made today in fiberglass but wood versions are still popular.

I found a couple woodies on Craigslist this fall. Someday...

One was in the Detroit area with a trailer for $1500...

blog comments powered by

Disqus